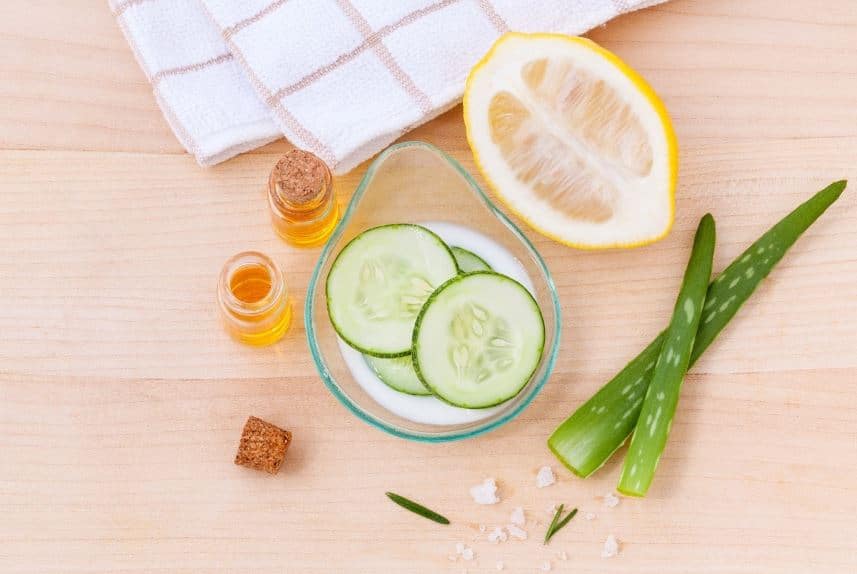 There were good old days when women used to see just the biceps and fashion sense in men before mingling with them. Things have changed now.
Having a manly face with lots of beard and a killer grin may not be enough to woo a ravishing lady. The beauty quotient for men has risen long ago. Men with clean and glowing skin are more attractive now than the masculine faces with a dull tone.
Why Men With Glowing Skin Drive Attention?
Studies have proved that the skin's tone of a man compels women more than his masculine features. Women either look for an equally attractive partner or someone who has looks better than them. The ultimate goal is to transfer the charm of the parents to the offspring. A great skin tone indicates a great health and good diet. Every woman dreams of a man who eats healthy, lives healthy and looks healthy. A facial glow indeed does wonders for men.
How to get naturally glowing skin for male?
To an extent, testosterone is responsible for the skin glow for men while the rest depend on the facial care and the geographical location. The fast-growing men's fairness cream market is the proof that a huge spectrum of men badly needs an effective solution to maintain a glowing skin. Chemicals are not at all skin-friendly and most of the fairness products available in the market contain mercury, lead, parabens, sodium benzoate and so forth. These ingredients may provide you temporary fairness and glow but they don't assure you a healthy skin. Here are some tips to get the glow naturally without counting on the harmful chemicals.
Wash Face with Fullers Earth  
Fuller's earth is any clay material that has the capability to decolorize oil or other liquids without the use of harsh chemical treatment.
Fullers Earth is worldwide known for providing fairness, glow and blemish-free skin. It is a traditional facial glow ingredient for men and women. A male skin is tougher and thicker than that of a female. Fullers Earth enters the deepest pores of the male skin and removes the toxic materials present inside. The ingredient effectively takes out the oil and revitalizes the skin cells.
Pollution and stress are unavoidable nowadays. With a hectic schedule, the skin becomes dull. Fullers Earth offers instant freshness and brightness to the skin and eliminates the blemishes from the skin. The big face wash or facial cleanser brands make big promises for deep skin cleansing but fail to deliver gratifying results at the end of the day. Plus, these products are pretty expensive. Fullers Earth is a cheap and efficient solution for a radiant glow for men.
Raw Potato
Potato is an easily available vegetable and it goes well with a selection of vegetables while preparing recipes. Apart from the culinary importance, the vegetable is capable of bringing radiance on a male face as well. Potato has no side effect on the skin but has lots of beauty benefits. And, the vegetable doesn't make you wait for ages for noticeable results. Just a couple of days and a significant difference in the skin tone is visible.
Whether it is the stubborn tans or dark circles under your eyes; potato slices can do wonders with your skin. It's like natural bleach. This bleaching property of potato is due to catecholase, which is present in the vegetable. You can also try some potato facepacks by mixing the potato juice with the ingredients like lemon, honey or carrot. Potato juice can even combat the acne scars effectively and provide a blemish-free skin.
Chickpea Flour
Did you know the tasty chickpea is your skin's best friend? Well, it's true. Originating in the Middle East, chickpeas are today an important part of every household across the globe. The beauty benefits of the ingredient are availed as early as its culinary benefits are. A magical exfoliating mask can be created using the chickpea flour along with olive oil and turmeric powder. When mixed with milk and lemon juice, chickpea paste becomes an efficient skin lightening solution.
Chickpea can be easily found in the market and it doesn't let your wallet go light as well. A gentle scrub once a day can offer greats results in a week only. Sometimes, the oil and pollution make a male face look dull and dark. Chickpea paste and yogurt takes away the dirt and oil from the face and offer instant radiance.
Turmeric Paste
Turmeric is the most popular natural skincare and also as a culinary ingredient. Most of the recipes are incomplete without this wonder ingredient. Turmeric offers a unique flavour to the food. Turmeric is known for its anti-bacterial and anti-inflammatory characteristics. Turmeric is a proven elixir of facial blemishes. Be it the ageing signs, acne or dull skin – a pinch of turmeric powder can offer magical benefits.
Yogurt and turmeric face pack effectively removes the excess oil from face and offers a glowing skin in few minutes only. However, to sustain the same glow, you can include this ingredient in your skincare regime. For a magical glow for male skin, turmeric powder can be mixed with lemon, carrot, honey, yogurt, rose water gel and some other radiance providing an all natural ingredient face pack.
Fresh Milk
You must have heard the word 'milky white' but have you seen milk turning a dark skin into white or bright? Fresh or raw milk is even suggested by the dermatologists. Milk not just provides hydration to your skin but exfoliates and rejuvenates it as well. The dark tone of the face is due to the pigmented cells and fresh milk revitalizes those cells to provide radiance. When the amount of Melanin increases in the skin, pigmentation happens and abnormal skin tone is noticed. Melanocytes convert Tyrosine into Melanins. The dairy products like fresh milk are rich in Tyrosine which brings back skin's radiance. Another great fairness agent is sandalwood powder. When fresh milk is mixed with sandalwood powder, the fairness action doubles and skin whitening process becomes fast.
Cucumber
These fresh cucumbers are undoubtedly great as an ingredient for various salads. But cucumber is also popular for its hydrating action in the skincare domain. You may have seen many men relaxing in parlours putting cucumber slices on their eyes. Why do they do so? Because cucumber has skin lightening properties. It is very useful to fight the tans and dark spots. Apart from skin lightening, it also soothes the skin and offers a fresh feeling.
Bananas
Banana is a rich source of multiple vitamins and minerals like Vitamin C, Vitamin B6, magnesium, protein, potassium, to name a few. Banana provides nourishment to the body and smoothness as well as radiance to the skin. Banana face packs is the reason why there are many beauty clinics available. Wait, don't just throw the peel! The banana peel does wonders to facial care too! Rubbing banana peels gently on the blemished skin helps a man get rid of the dark spots and acne marks. It's a natural scrub which fights with the excess oil and dirt in the skin and provides an instant glow.
Not only men look for the women with a glowing skin but the vice versa is also true. There is a hell of a difference between natural skincare and chemical skincare. The synthetic ingredients present in the skin whitening creams and face washes eat up the skin from inside and causes allergies and side effects. Natural ingredients nourish and exfoliate your skin from deep and bring out the hidden radiance without costing you a lot. So, are you set to switch to the natural skin glowing ingredients?  Do let me know in comments.